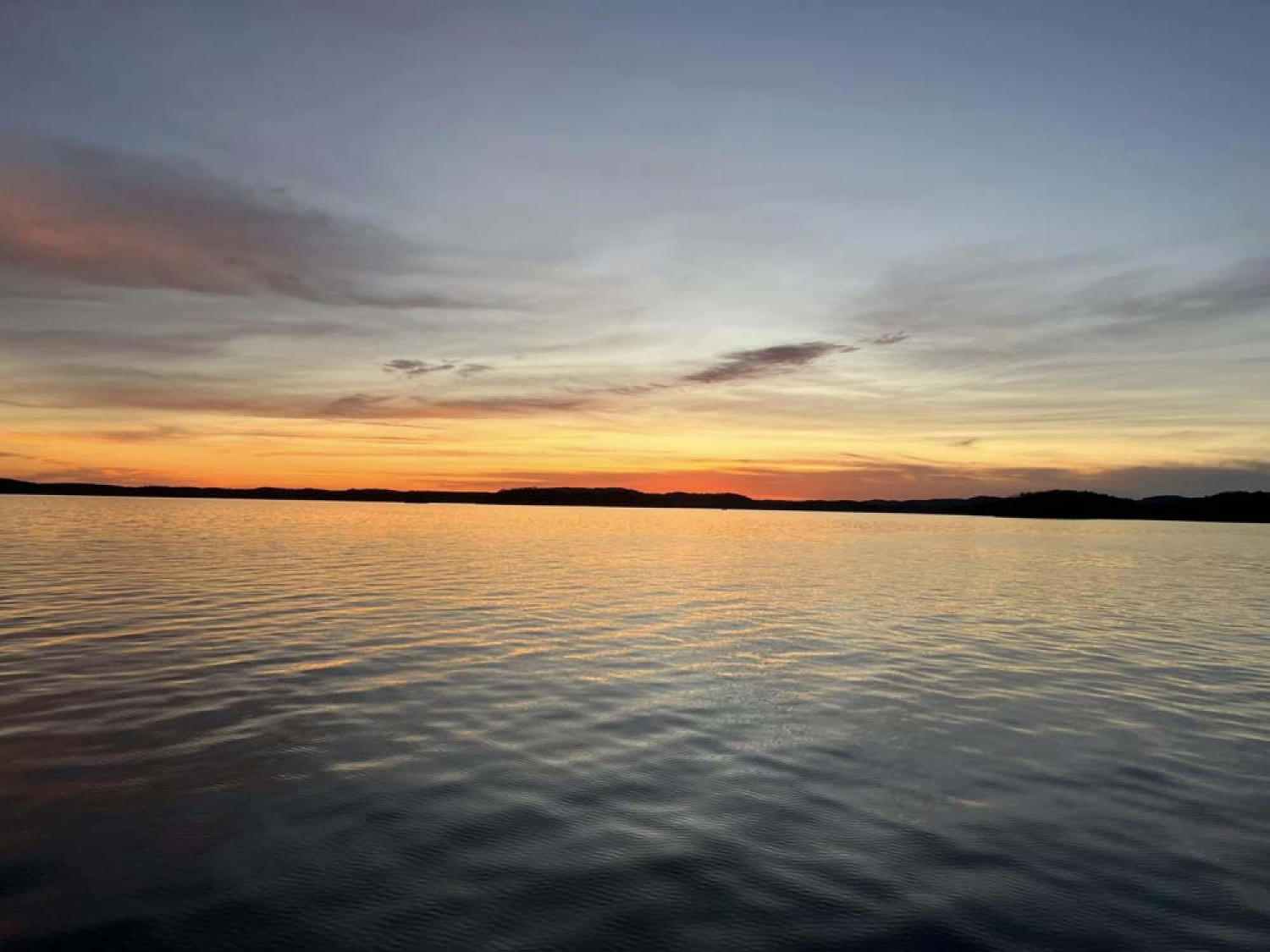 Really beautiful ride around the lake with an interesting guide to give us information. The bus trip was fun. Don't miss it if you're in the area.
Loved this! The bus is cool, great music gets you started and the guide was fun and informative. Will do this one again! Boat was clean and plenty of room.
Go at sunset! Beautiful
Barbara J
Nice new boat. Great people! Informative. Beautiful area. Highly recommend. Awesome experience. Perfect for our afternoon.
Couldn't have asked for a better experience!
Lanita S
This was the best thing we did during our stay in Hochatown! It was so fun!! Our bus driver was courteous and pleasant. The Captain was super knowledgeable about the area. The boat tour was GREAT! The ladies that sold the tickets we so helpful and nice. We bought drinks, but forgot a cooler, so they loaned us a small one. I was very impressed. If we ever go back to Broken Bow lake, we will do this again!
Best thing we did!!
tammymul
There were 6 of us ages range from 76-5 years old and we all enjoyed this tour. Our bus ride was fun and enjoyable, as was the boat tour. We enjoyed the history and details about the lake and surrounding area. It was my husband's favorite part of our vacation. Thank you for the great experience.
Fun for all ages
Billie H
We had a wonderful time! Would highly recommend; great for all ages:) Lt Dan was a great captain with lots of knowledge about the lake. Book the sunset cruise, so pretty and a little cooler.
This was a perfect part of our girls trip! We really enjoyed the music, bus to the Tiki Boat & the Boat ride. There is several drink & snack options to purchase once you arrive. Staff was great! Highly recommend
Perfect Girl Trip Activity
jcvanna88
What a fun little excursion!! We did a sunset Tiki boat tour and it was absolutely gorgeous! RayRay was our guide and he was delightful! Would definitely recommend this tour.
Super fun adventure riding the tiki bus to board the tiki boat. Fun music playing, beautiful scenery and a great group of people running it. The captain was very knowledgeable and put everyone in a party mood. Had a great time and a fun way to celebrate out 34th anniversary.